Pendulum Claims Management, proudly based in Albuquerque, New Mexico, provides innovative claims management and event management solutions, tools, software, and support to the Senior Living, Aging Services, and healthcare insurance industries.
Our team of highly skilled liability claims managers are available to provide quality liability claims management and reporting to both the insured and insurer alike, allowing the client to know their claims are being handled with the expertise required in the Aging Services and healthcare industries, all while keeping an eye on the bottom line.
Pendulum Claims Management can provide full-service claims administration to the self-insured entity, and carriers, including litigation management; liability exposure analyses; loss run and bordereaux reporting; expense invoice auditing; and mediation, arbitration, and trial attendance.
Alternatively, claims processing services are also available for the client who already has internal claims management personnel but lack the robust software, financial management, and reporting support capabilities needed to round out their self-administration program.
Lastly, Pendulum Claims Management can also provide a newly developed event management software and support program to track and monitor events to bolster the existing risk management programs. Pendulum Claims Management can tailor a service package of claims and event management to suit your company's specific needs.
Pendulum Claims Management Senior Staff
Ric Henry
President
Ric is an owner and the managing partner of Pendulum Claims Management. He has worked in the healthcare sector for more than 30 years and is a member and Certified Fellow of the American College of Health Care Administrators (ACHCA). Ric has been licensed as a nursing home administrator (NHA) in six states and specialized in opening new Skilled Nursing Facilities. He also has held a certificate as a certified risk manager through the American Society for Healthcare Risk Management (ASHRM). Ric has provided training on risk assessment and management, quality assurance, and liability issues in more than 20 states and overseas.
Terry Shull
Vice President Claim Services
Terry began her career in law enforcement before moving on to investigating and managing liability claims. She has been a liability specialist for more than 30 years. Focused mainly on long term care and healthcare professional liability, Terry also has extensive experience in handling high-exposure fiduciary, entertainment, intellectual property, and Native Nations liability claims. Terry joined Pendulum in 2019 as Vice President Claims Management and supervises all claims and event management programs and third-party administration operations. A member of the executive team, she is involved in creating protocols for consistent and efficient litigation management and strengthening and maintaining strong technical claim skills and services. Terry has been a long-time member of the Defense Research Institute (DRI) and the American Society for Healthcare Risk Management (ASHRM). She is currently a member of the DRI Long-Term Care Committee and recently served as a member of DRI's Native Nations Task Force.
Mission Statement
Helping our clients manage liability claims and promote strong defensibility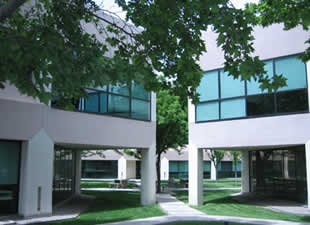 Pendulum, LLC
4600 B Montgomery Blvd. Suite 204
Albuquerque, NM 87109